Welcome to Carr Veterinary Hospital
Your Veterinarian in Oak Ridge,NC
Call us at (336) 643-6115
Pet Emergency? Call us right away at (336) 643-6115!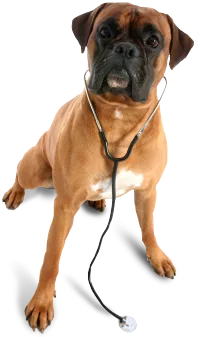 We welcome you to our hospital. Dr. Carr and his superstar staff offer a low-stress, fear-free atmosphere to put you and your pets at ease. Most of the pet visitors are excited to come in for a complete "spa treatment" with tasty treats, hugs, ear rubs and custom belly rubs. The staff at Carr Veterinary Hospital is professional, experienced and very compassionate. We love improving pets lives and helping owners be the best they can be. For your convenience, we are open the first and third Saturday of each month.
Carr Veterinary Hospital is a full service animal hospital providing comprehensive healthcare services to pets in Oak Ridge, Greensboro, Summerfield, Kernersville, Colfax and Stokesdale.
Routine Vaccines
Well Pet Care
Spay/Neuter Surgery
Flea/Tick/Heartworm Preventatives
Boarding
Pet Baths, Basic grooming, Nail Trim
Prescription Diets, Treats and Joint Support
Advanced Bone, Joint and Soft Tissue Surgery
In-House Laboratory
Dr. John Carr
Oak Ridge Veterinarian | Carr Veterinary Hospital | (336) 643-6115
1433 NC Hwy 68 N Suite D
Oak Ridge, NC 27310